I'm still speechless… Pizzeria Disgusto already came to life! We funded the book in 17 hours.
To be honest I didn't expect to think about stretch goals so early. But I spent the afternoon putting together a list of possible extras. If we reach the FREE stretch goals every backer (of "The Book" reward and all rewards above) gets a free goodie added to her or his reward.
For example if we make it to 12K every backer gets a 21cm (8″) pizza sticker for free.
If we make it to 15K you'll get the pizza sticker AND a beer coaster for free.
If we make it to 20K there will be a Pizzeria Disgusto enamel pin available as a new reward to chose from. Or you can add them to your current reward.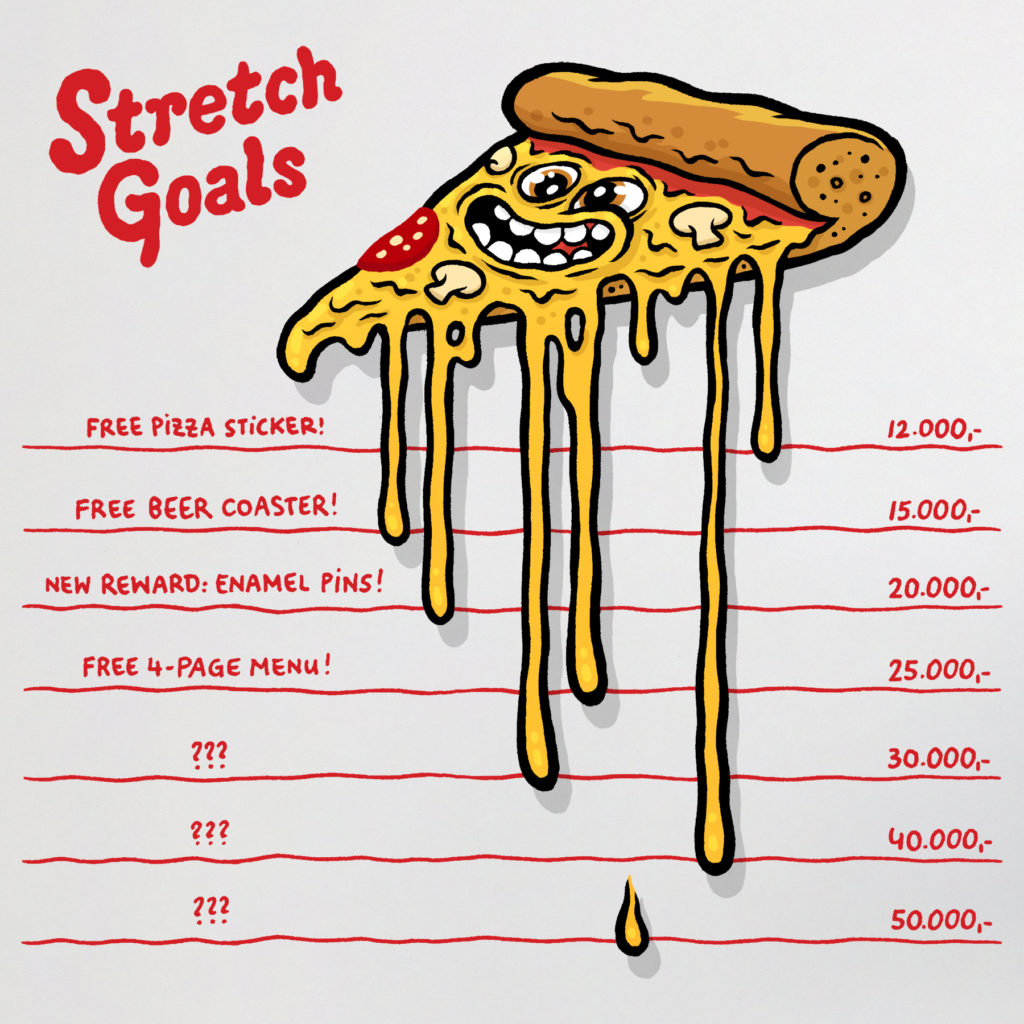 So thanks again for your support! You can still help me spread the word about the Kickstarter campaign and hopefully get some free goodies…